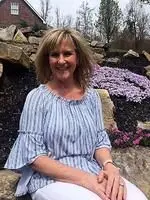 Providing Individual Addiction and Trauma Counseling
Treatment specialization includes:
Addiction & Recovery
ADD and ADHD
Trauma Recovery & EMDR
Therapy for Depression and Anxiety
Family Support
Parenting Support
Women's Issues
Stress Management
Conflict Resolution
Sexual Abuse Recovery
I am known for a warm, relaxed, and comfortable approach to counseling. I am an Integrative Psychotherapist which means that I utilize a variety of orientations and therapies according to the client's individual needs. My approach involves genuine caring, acceptance, and non-judgement . My office is a NO SHAME ZONE!! I specialize in substance abuse recovery. However, I work with a wide range of issues, including depression, anxiety, unresolved emotional issues, sexual abuse recovery, trauma, attachment issues, women's issues, self-esteem/self-empowerment, relationship/family concerns, personal and emotional growth, creating more meaning and purpose in one's life/living a more fulfilled life.